Social Studies Curriculum
The Social Studies Curriculum is based on the 2020 New Jersey Student Learning Standards for Social Studies.
An education in social studies fosters a population that:
Is civic-minded, globally aware, and socially responsible;

Exemplifies fundamental values of democracy and human rights through active participation in local, state, national, and global communities;

Makes informed decisions about local, state, national, and global events based on inquiry and analysis;

Considers multiple perspectives, values diversity, and promotes cultural understanding;

Recognizes the relationships between people, places, and resources as well as the implications of an interconnected global economy;

Applies an understanding of critical media literacy skills when utilizing technology to learn, communicate, and collaborate with diverse people around the world; and

Discerns fact from falsehood and critically analyzes information for validity and relevance.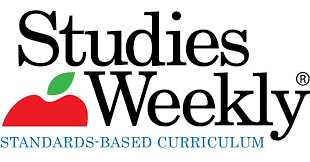 Student-friendly core curriculum organized thematically to the social studies strands of civics and government, geography, economics, and history. It includes a student-friendly periodical format and online learning platform.
Spiraled and Scaffolded

Integrated with ELA

Standards-aligned

Research-based

Hands-on and Interactive
Kindergarten
Unit 1: Civics and Government
I am a Member of a Community

What are Rules?

What are Laws?

Learning and Working Together

Our Government

Government Services

Important Documents

Citizens

Patriotism

National Symbols

National Holidays

Sources
Unit 2: Geography
Map Skills

Five Themes of Geography

Location

Place: Physical Characteristics

Place: Human Characteristics

Human-Environment Interaction

Movement

Type of Regions

Culture
Unit 4: History
Time

Changes Over Time

Comparing Children Over Time

Inventions

Transportation Over Time

Communication Over Time
First Grade
Unit 1: Civics and Government
Community

Rules and Laws

Principles of Democracy

Purpose and Structure of Government

Government Services

Important Documents

Citizens

Patriotism

National Symbols

National Holidays

Founders

Primary and Secondary Sources
Unit 2: Geography
Map Skills

Five Themes of Geography

Location

Place: Physical Characteristics

Place: Human Characteristics

Human-Environment Interaction

Movement

Regions of the United States
Unit 3: Inquiry
Unit 4: Economics
Needs and Wants

Goods and Services

Economic Choices

Economic Activities

Spending and Saving
Unit 5: History
Time

Changes Over Time

Comparing Children Over Time

Inventors

Transportation Over Time

Communication Over Time
Second Grade
Unit 1: Civics and Government
Community

Rules and Laws

Principles of Democracy

Purpose and Structure of Government

Important Documents

Purpose and Structure of Government

Government Services

Citizens

Patriotism

Patriotic Symbols

Memorials and Monuments

National Holidays

Founders

Culture
Unit 2: History
Sources

Unit 3: Geography

Map Skills

Five Themes of Geography

Location

Place: Physical Characteristics

Place: Human Characteristics

Human-Environment Interaction

Movement

Regions of the World
Unit 4: Inquiry
Unit 5: Economics
Economic Resources

Goods and Services

Economic Principals

Economic Activity

Economic Choices
Unit 6: History
Sequencing and Chronology

Innovations Over Time

Historic Figures

Solving Problems in Your Community
Third Grade
Unit 1 – Civics and Government
Community

Sources

Government

Important Documents

Structure of Government

Conflict and Compromise

Citizens

Patriotism and National Symbols

Heroes and Holidays
Unit 2: Geography
Map Skills

The Five Themes

Location

Place: Physical Characteristics

Place: Human Characteristics

Human-Environment Interaction

Movement

Culture

Regions of the World Part 1

Regions of the World Part 2
Unit 3: Economics
Wants and Needs

Resources

Producers and Consumers

Goods and Services

Economic Principals

Personal Finances
Unit 4: Historic Events
Unit 5: Inquiry
Developing Inquires

Examining Evidence and Communicating

Conclusion

Taking Action

Engaging in Your Own Inquiry
Fourth Grade
New Jersey
New Jersey Geography Climate

Regions

Prehistoric New Jersey

Native Americans Defining Culture

Early Explorers

European Settlers

Farmers and Fur Traders

Slavery and the Slave Trade

Colonial New Jersey

The English Take Over New Jersey

Education in New Jersey

Colonial Unrest

War for Independence

New Jersey Battles

Effects of the Revolutionary War

New Jersey as a New State Federal Government and States Rights

Slavery Abolished

Women's Rights

Early Industry in New Jersey

Inventors and Inventions

Transportation in New Jersey

Immigration and Migration

New Jersey Reform

New Jersey in War and Peace

Economy and Industry Today

Leisure and Arts in New Jersey

The Year in Review
Fifth Grade
Unit 1: Government and Geography
Unit 2: Pre-Columbian
Life in the Americas

American Indian Government and Trade
Unit 3: Exploration
The Age of Encounters

Consequences of Contact
Unit 4: Colonization
The Colonies and Their Founding

Jamestown

Plymouth

Colonial Life
Unit 5: French and Indian War
Clash of the Empires

Consequences of the French and Indian War
Unit 6: Road to Revolution
The Acts of Parliament

The Actions of the Colonies

The Shot Heard Round the World
Unit 7: Revolution
Independence and Revolution: The People

Independence and Revolution: The Military
Unit 8: The New Nation
The Founders and Process

Constitution

The Bill of Rights

The New Nation
Unit 9: The Nation Grows
America On the Move

Expansion and Growth

The Cherokee Nation
Unit 10: The Nation Divides
Slavery in America

Abolition

Compromises to Keep Slavery Legal
Unit 11: The American Civil War
The Road to War

The House Divided by War

Of Souls and Soldiers
Unit 12: Reconstruction of the Union
Building the Peace

Rebuilding the Union

Sixth Grade
World History
Planet Earth (Geography)

Earth (Geography)

Earliest Humans

Historic Times Begin

People of Phoenicia

Life in Ancient Egypt

Pyramids

African Kingdoms

Ancient Israelites

Ancient Greeks

Greek Civilization

Alexander the Great

Ancient India

Ancient China

Ancient Japan

Life in Rome

Ancient Rome: Part II

Germanic Tribes

Christianity

Islamic Empire

Middle Ages

Crusades Bring Change

Age of Exploration

Maya, Aztec, and Inca

The Renaissance

Reformation

Oceania
Grades 7-8
Grade 7

Pearson Prentice Hall (2004)
Additional Online Resources: Discovery Education, Stratalogica
Waves of Exploration: Viking, African, European, Portuguese, Spanish

The Enlightenment

English Exploration of North America

French Exploration of North American

Monarchies and Revolutions

Colonial Period

Active Citizenship
Grade 8

Pearson Prentice Hall (2004)
Additional Online Resources: Active Classroom, Stratalogica
Colonial Regions

Active Citizenship

Revolutionary Period

US Constitution

Early US Government

Jefferson (Lewis & Clark)

Jackson

Events Preceding Civil War

Westward Expansion and Reform

Civil War and Reconstruction